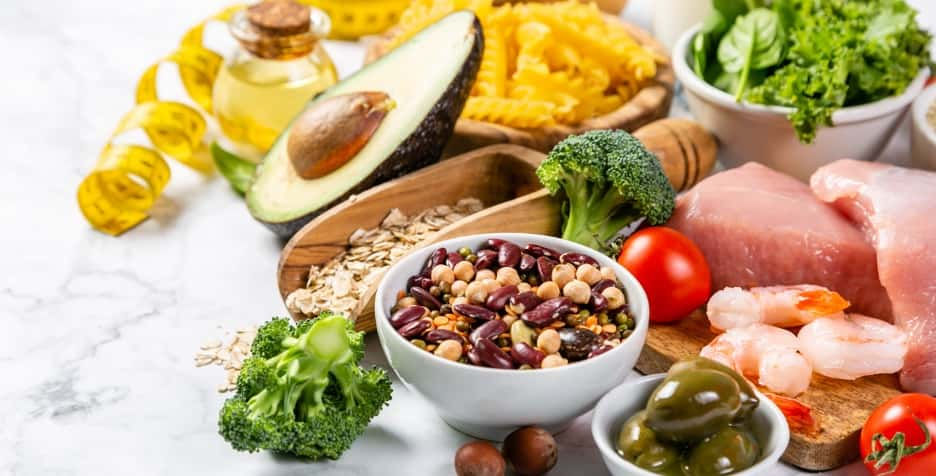 10 Superfoods For A Healthy Lifestyle | Wholesome 360 a Chicago Catering Company
10 Superfoods For A Healthy Lifestyle | Wholesome 360 a Chicago Catering Company
Discover 10 superfoods packed with key vitamins to help you lead a healthy lifestyle. As a Wholesome 360 – a Chicago based catering company, we take healthy food seriously.
10 Superfoods For A Healthy Lifestyle
At Wholesome 360, our mission is to transform the way you think about catering in Chicago. Focusing on providing high-quality nutrition, we take the time to research superfoods, vitamin-rich ingredients and delicious herbs to create healthy food for every occasion. Forget about plain sandwiches and chips, and get ready to discover a delicious new world of superfood catering in and around Chicago. So whether you're celebrating a birthday, marking a special event or feeding your friends and family at a wedding, if you value your health, your looks, and consider yourself a bit of a foodie, be sure to visit our website now: https://wholesome360.com/ and discover how you can taste your way to happiness on your next big day.
Mediterranean Diet & Healthy Food
Mediterranean cuisine, with fresh ingredients, olive oil and sun-ripe tomatoes is amazing for any event, as well as your body and skin. Rich in fiber, the Mediterranean diet has been named the best overall diet by U.S. News & World Report for the third year in a row. (1) Combining oily fish, olive oil, nuts and plenty of vegetables, the Mediterranean diet is packed with a wide range of superfoods. So, let's take a look at 10 incredible ingredients that you can use to transform your diet right now and how they can impact your physical and mental health.
10 Superfoods And Their Health Benefits
Olive Oil
If you have the chance to visit Italy, you'll become all too familiar with the country's passion for olive oil. Drizzle over pasta, salads and bruschetta and add to yoghurt, and you'll be sure to fall in love with this golden oil too. As the second-largest producer of olive oil in the world, Italians certainly understand the benefits of this superfood. As a healthy fat, it makes up a main component in the Mediterranea diet and helps to regulate cholesterol. Rich in antioxidants, olive oil is said to be a powerful anti-inflammatory and may help prevent heart disease and strokes. It is also not linked to weight gain or obesity. For your skin, olive oil will act as a natural moisturizer and will hydrate your skin, helping you to maintain a healthy appearance.
Turmeric
Drink as a herbal tea or use to season food, turmeric benefits are truly remarkable. From reducing the symptoms of skin conditions such as acne, eczema and psoriasis, turmeric benefits are also linked to mental health too. More evidence is being gathered to support the idea that turmeric can prevent Alzheimer's disease and protect the brain from protein build-up. If that wasn't enough to start seasoning your food with turmeric, it is also thought to be an effective anti-depressant. For maximum turmeric, benefits make sunshine milk in the morning, which is a delicious combination of turmeric, cinnamon milk and honey and is a delicious treat to wake up to.
Apple Cider Vinegar
Bite into a salad lovingly drizzled with apple cider vinegar and olive oil for a Mediterranean inspired lunch. Apple cider vinegar can not only transform salads but it is antibacterial too, meaning it can help lower blood sugar levels and may also improve the appearance of your skin. A wonderfully easy superfood to add to your diet, it has been used for centuries to treat sore throats and varicose veins. Thought to help fight obesity, in Greece, apple cider vinegar is used to marinate meat and season fish and salads.
Oregano
Use either fresh or dried, oregano has plenty of health benefits and is considered a superfood across the world. Rich in vitamin K and rich in antioxidants, oregano has the ability to neutralize free radical damage, protecting your cells and helping you to maintain a youthful glow. But, oregano is also thought to help prevent cancer, with research suggesting that it can kill cancer cells. (2) Oregano can also fight acne and breakouts and can be applied topically to heal and treat skin conditions.
Olives
Green, brown or black olives are quite frankly delicious, either as a healthy snack or to garnish meals and lead a healthy lifestyle. High in vitamin E and antioxidants, you can't follow a Mediterranean diet without a helping of olives. Good for the heart and high in healthy fats, research suggests that olives and olive oil can have a moisturizing effect on the hair and skin. So, if you're hoping for soft, shiny and strong hair, make sure to snack happy on olives every so often.
Lemons & Limes
Lemons and limes, help to reduce inflammation in the body and are rich in vitamin C and fiber, which will help you to lead a healthy lifestyle. Ideal to strengthen the immune system, enjoy lemon juice squeezed over fish, salads or pulses or start your morning with lemon water for a refreshing citrus burst. Another superfood that is said to support the heart, a Japanese study found that people who eat citrus fruit on a regular basis had a lower rate of heart disease and stroke. Eating lemons or enjoying food seasoned with lemon juice can help to decrease inflammation and excess oil, which in turn will help combat breakouts and acne. Lemons and other citrus fruit also help with skin cell renewal.
Garlic
Garlic is one of the top superfoods when it comes to your immune system. Strengthen your body's natural defense system and combat common colds and infections, by topping up your diet with garlic, either raw or smoked. Antioxidants in garlic can help prevent Alzheimer's disease and Dementia and is one of the earliest known substances used to enhance performance. In fact, garlic was used in Ancient Greece and given to Olympic athletes to reduce fatigue. So use this herb from the gods to nourish your body and soul and reduce signs of a restless night on your skin. Consuming a high level of garlic also helps to improve blood circulation in the body and nourish the skin from the inside out.
Fresh Oily Fish
Sardines, mackerel and herring provide vitamins B12 and D and are rich in omega 3 fatty acids. Not only will a Mediterranean diet rich in fish help you lead a healthy lifestyle and potentially lose weight but oily fish is thought to also help those who suffer from anxiety. If you want to lower your blood pressure, reduce your risk of heart attack and stroke and enjoy a delicious alternative to steak and chicken, choose a sardine spaghetti or mackerel and couscous salad. A beauty secret, oily fish will enrich your hair and skin and help you to have a youthful glow, due to it's hydrating and moisturizing effects.
Dates
With a sweet and caramel taste and sticky texture, dates provide protein and fibre and a natural sweeter. At Wholesome 360, we have created super date brownies, filled with natural goodness and taste. Ditch processed cupcakes and sweet treats and enjoy a superfood combination of dark chocolate and dates, great for the skin and full of vitamin C and D.
Pulses
Many of our Mediterranea inspired dishes include pulses such as lentils and chickpeas. An incredibly healthy food, dig into a power bowl of quinoa, kale, apples, cucumbers and dried cranberries, or treat yourself and your guests to chickpeas, organic sweet corn, grilled zucchini and yoghurt sauce. Pulses form the foundation of a Mediterranean diet and are low in fat and rich in fiber, which aids digestion and provides key amino acids for tissue repair. When your body is working well, this will naturally show through your skin, hair and nails.
Catering In Chicago
Nourish your soul with chickpeas, garlic, couscous, olive oil and cherry tomatoes, and add a tasty treat such as our super date brownies, and you've got yourself a fantastic catering experience. For your next event or celebration in or around Chicago, feel free to contact our Mediterranean healthy food catering team today. We specialize in providing minimum waste, superfood catering, made from scratch and with responsibly grown and locally sourced ingredients. So for guilt-free, eco-friendly superfood, choose Wholesome 360 now.
References:
1: http://www.foodnetwork.it/healthyeats/news/2020/01/mediterranean-diet-best-diet-2020?utm_source=foodnetwork.com&utm_medium=domestic
2: https://pubmed.ncbi.nlm.nih.gov/19373612/